gAnalytics Android app is powered by e6bapps. gAnalytics Android app is the perfect app for bloggers to know the website data on the go. Everytime to see the website traffic on the desktop is not possible, gAnalytics Android app helps you to get through all traffic data in seconds.
Here is the complete review of the gAnalytics Android app.
gAnalytics options
Real time
Panel
Visitors
Traffic
Content
Goals
Ecommerce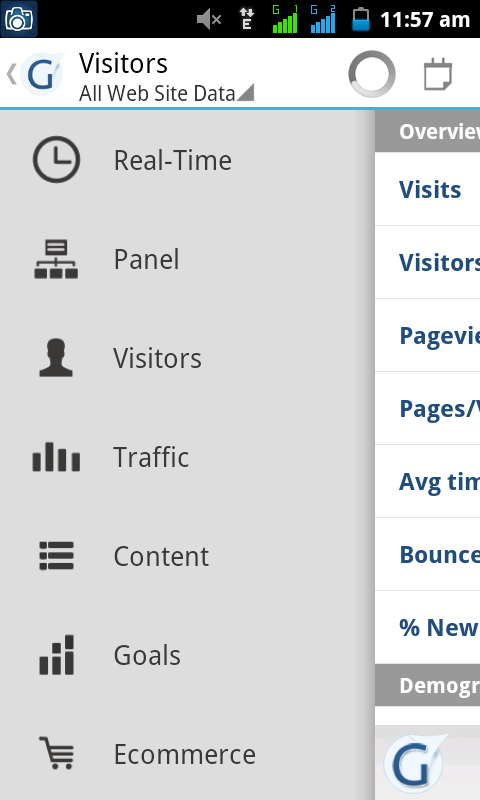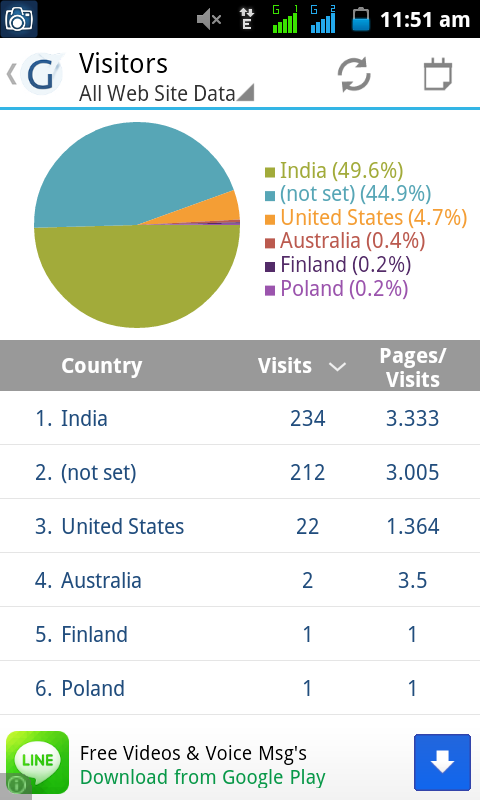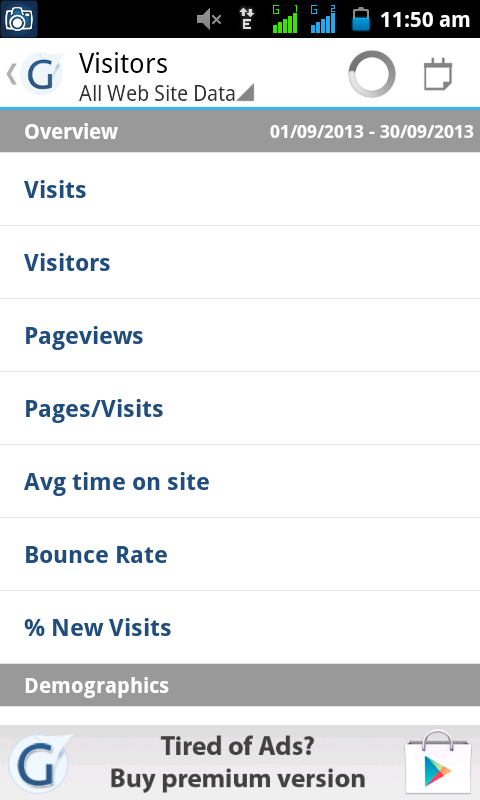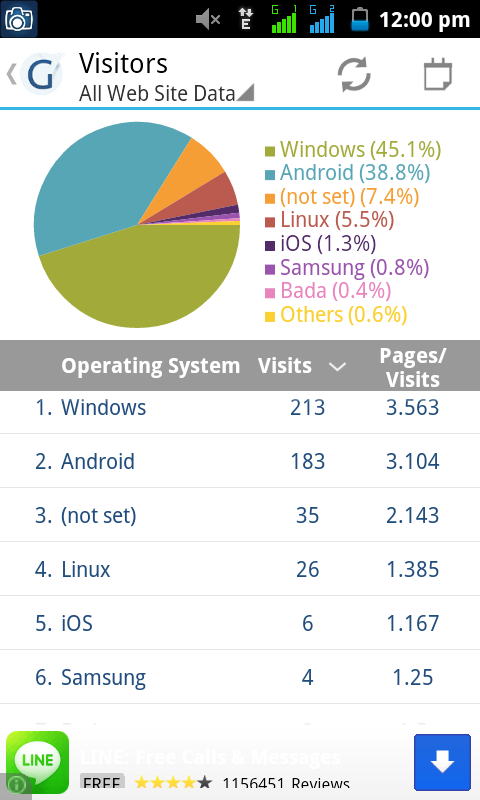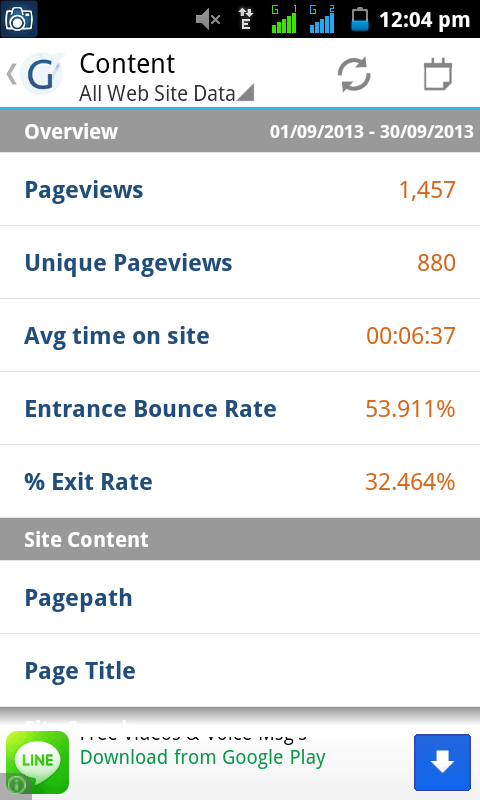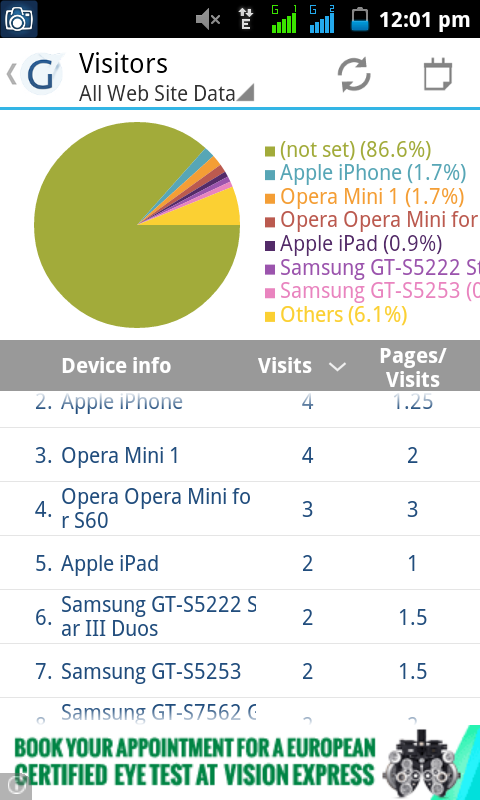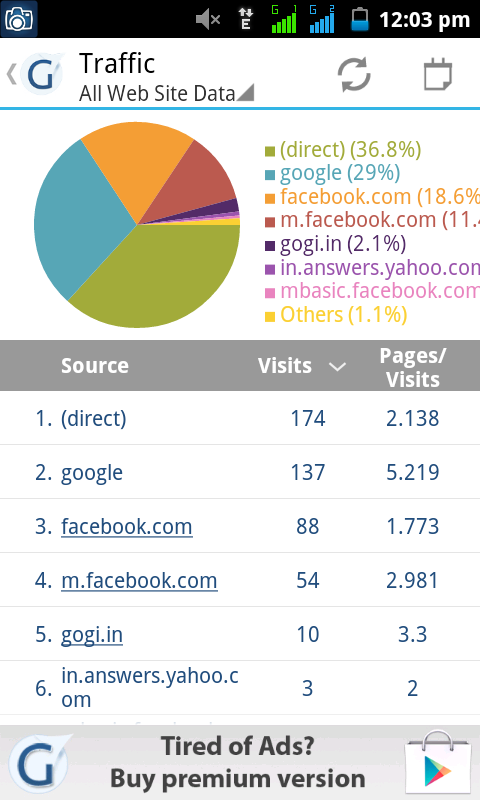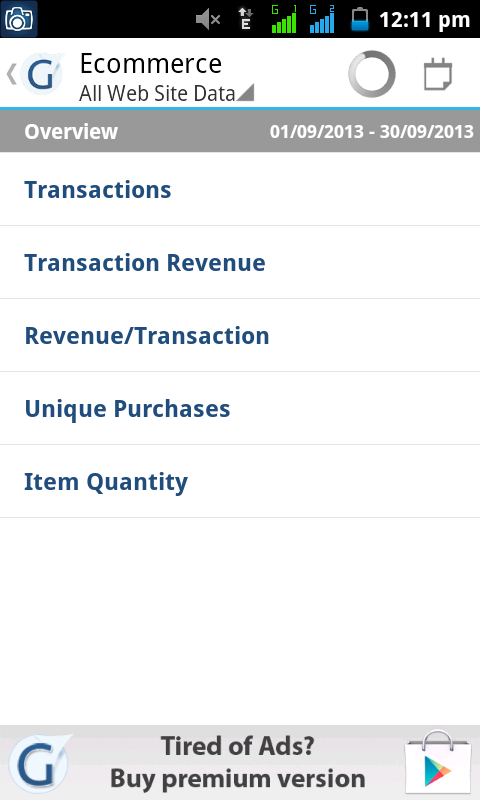 The unique feature of this app is, it provides real time active vistors. This app supports all the android versions above 2.2(froyo).The app comprises of different languages which include English, spanish, Japanese, German, Dutch, French, Russian and Italian.
Visitors category provides you to access the number of unique vistors on the site, visits, pages, average time on site, bounce rate and new visits. gAnalytics Android app provides all the information in the period of months, years, and per day visitors.
The app provides accurate information from where the vistors are visiting the site which includes state, city and country with geografical graphs. It provides visitors info such as its Operating system, browser, mobile device info, and screen resolution.
Traffic category provides all the website traffic data such as referall traffic, direct traffic, search traffic and campain traffic. Content category includes page views, unique page views, entrance and exit bounce rate which helps you to know the sites performance. Goals and Ecommerce category provides the economic part of the website such as Google Adsence status.
gAnalytics Android app can be downloaded directly from Google play. It is available in two versions both paid and free. The premium version doesn't have adds and free version is with adds, choice is yours.