The concept of dual-screen smartphones are not new, we have seen Yotaphone with dual display in the past. ZTE recently launched its new smartphone ZTE Axon M with the dual display but no dual cameras.
The ZTE Axon M features two 5.2-inch Full HD d 1080p displays which are the highlight of this phone. And both the screens are protected by the Corning Gorilla Glass 5. The thickness of the smartphone is 12.1mm with combined both the displays. The ZTE Axon M  runs on Android 7.1.2 Nougat.
The ZTE Axon M is powered by the Qualcomm Snapdragon 821 quad-core chipset coupled with 4GB RAM and 64GB internal storage which can be expanded via MicroSD card. The specs look like last year flagship smartphones. Interestingly the ZTE Axon M packs only a single camera which can be used as both, front and rear. It is a 20-MP camera with F/1.8 aperture, Pdaf, and dual image stabilization combined with dual LED flash.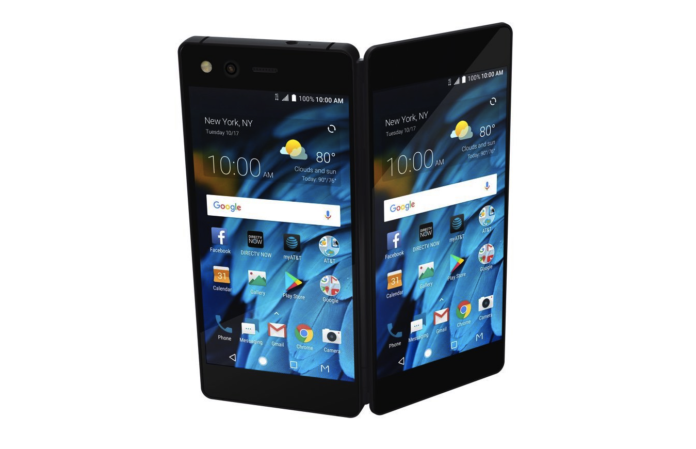 This dual display smartphone packs a 3180 mAh battery with support for Quick Charge 3.0. The ZTE Axon M also features dual Mode which uses two apps on two different displays at the same time. The extended mode which uses the two displays as one full 6.75-inch display and mirror mode in which the phone displays the same content at the same time on both screens, and it can also be folded for easy viewing from two separate sides of the ZTE Axon M.
The dual displays of the ZTE Axon M are attached to the hinge which looks a foldable device, but in reality, it doesn't look good at all. ZTE has taken a bold step with this phone, but it might not be huge successes of now instead it will open the door to the foldable phones for future. Interestingly Samsung is working on Galaxy X which is a foldable smartphone going to launch in 2018.