In these emerging Indian markets, brands are trying to woo the customers with some outstanding specs like better processor, cameras, battery, display and much more. And that's what Vivo wants to show up with something called their 20 MP selfie camera with moonlight flash with their newly launched V5. It's clear that the phone is directly competing with the Oppo F1s. But not like the Oppo F1s being only a selfie camera, is Vivo V5  the best phone under 20000? Let's find out in the full review.
DESIGN
The V5 features a unibody design in a sleek and slim form factor. Up front, you have the 20-megapixel selfie camera along with the "moonlight glow" LED flash and earpiece placed above the display. On the other end, there is the non-clickable home button with an integrated fingerprint sensor flanked by capacitive buttons for the menu (long press for multitasking) and back on either side. The left side includes a SIM ejection tray whereas the right side has some volume rockers along with the power button. On the back, we get the 13 MP rear camera with dual tone LED flash and the Vivo logo.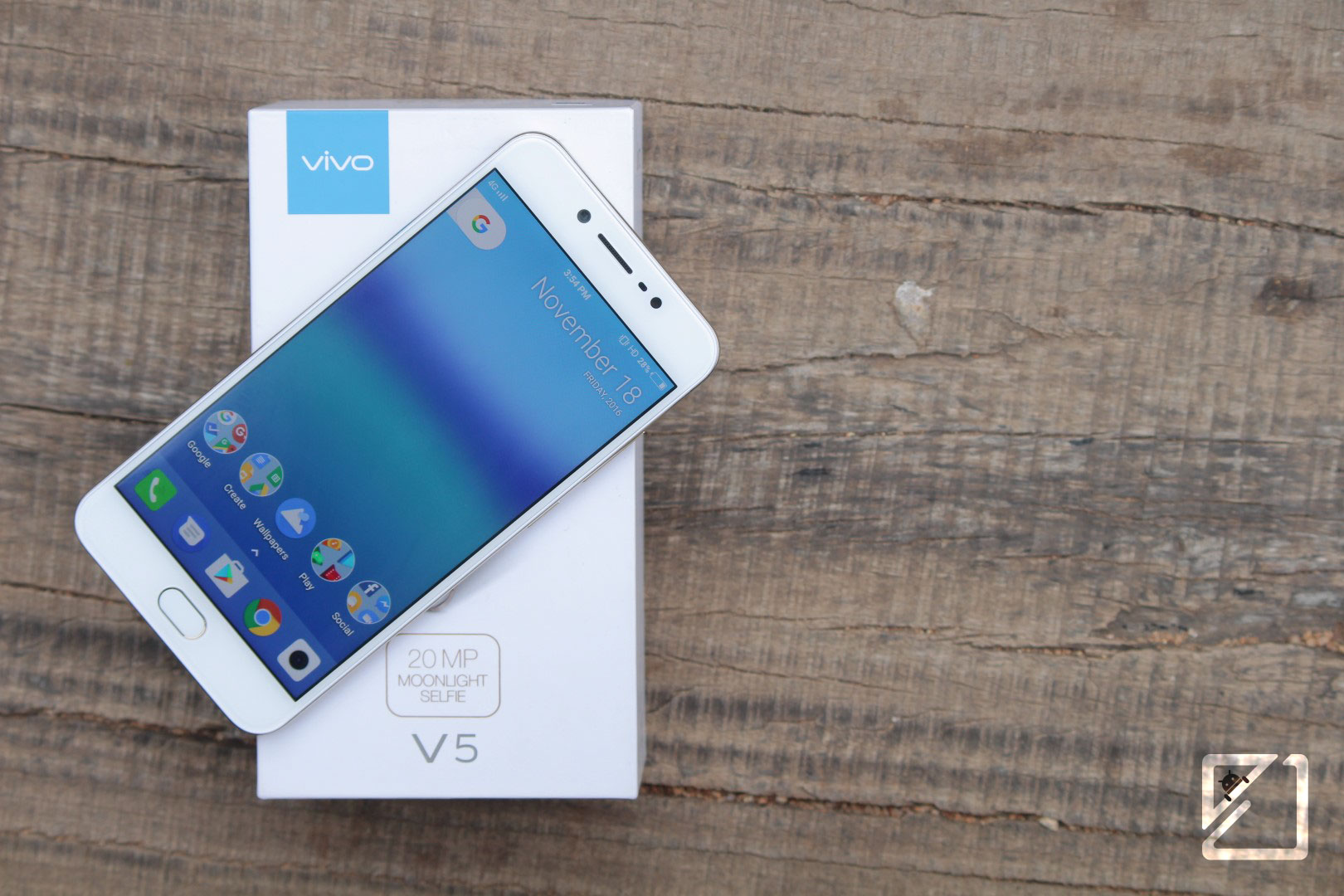 The design of the Vivo V5 is completely different from its predecessor. But I would still say that the V3's design was much better. The V5 feels more "plasticky" compared to the V3's metal design body.
DISPLAY
We get a 5.5-inch Full HD IPS display here and the screen is bright and offers good legibility under direct sunlight. The colors look punchy and blacks look deep too.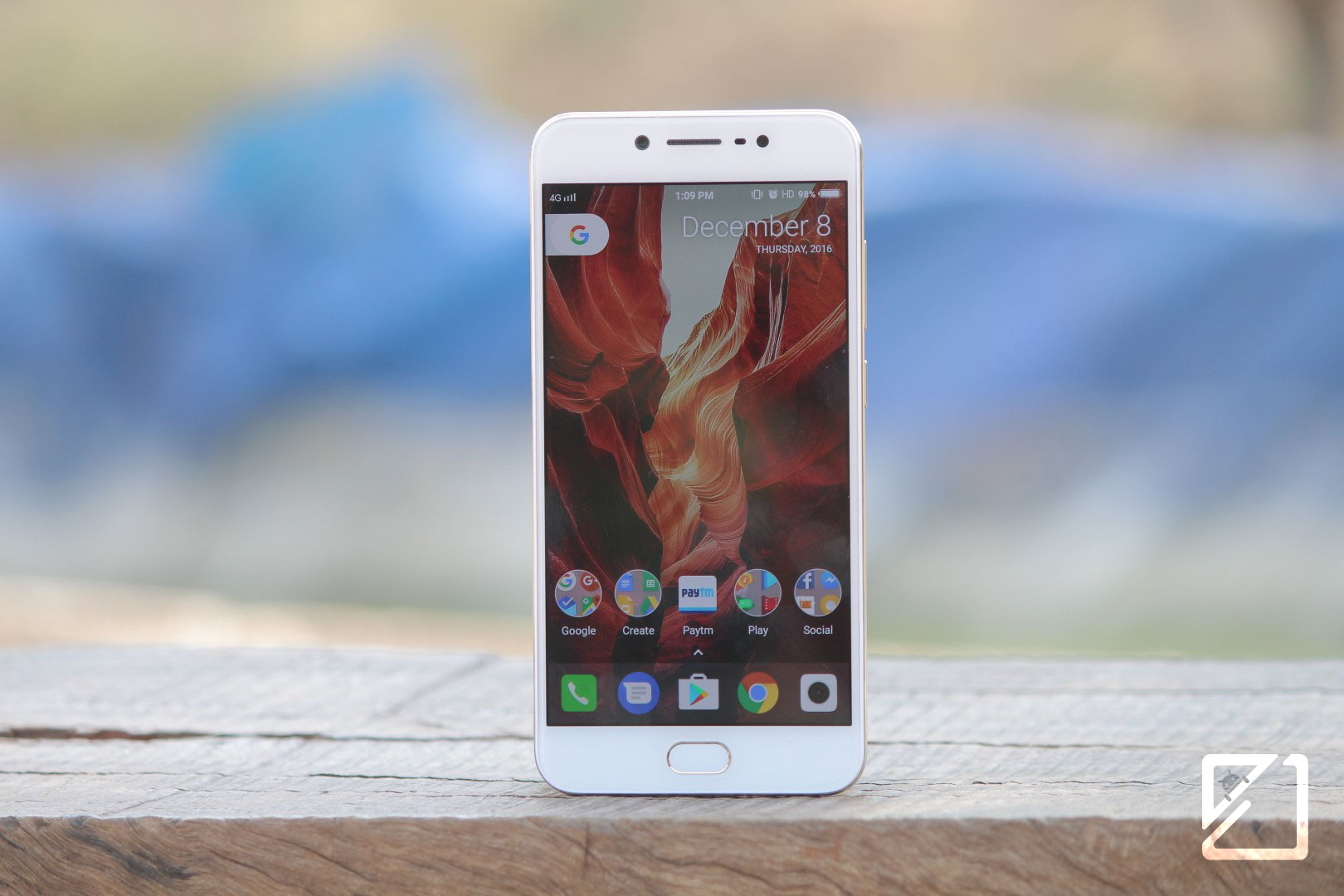 However, the screen isn't sharp enough, and it's something that you'll notice when you closely look at the app icons. There's also an eye-protection setting in the software which tweaks the display to turn down the blue hue.
PERFORMANCE
I was disappointed that the device didn't come with a Snapdragon processor but it gave a disappointment with MediaTek. Thankfully, the Vivo V5 runs on Funtouch OS based on Android Marshmallow. However, there are a few things that make it annoying. One of these things is that its software closes apps in the background too frequently, making its 4GB RAM kind of useless. Another is while you can choose what apps to close in the background, selecting individual apps can be somewhat tiresome or less convenient. The gaming was pretty good which means I didn't get any major issues or lags while playing high-end games.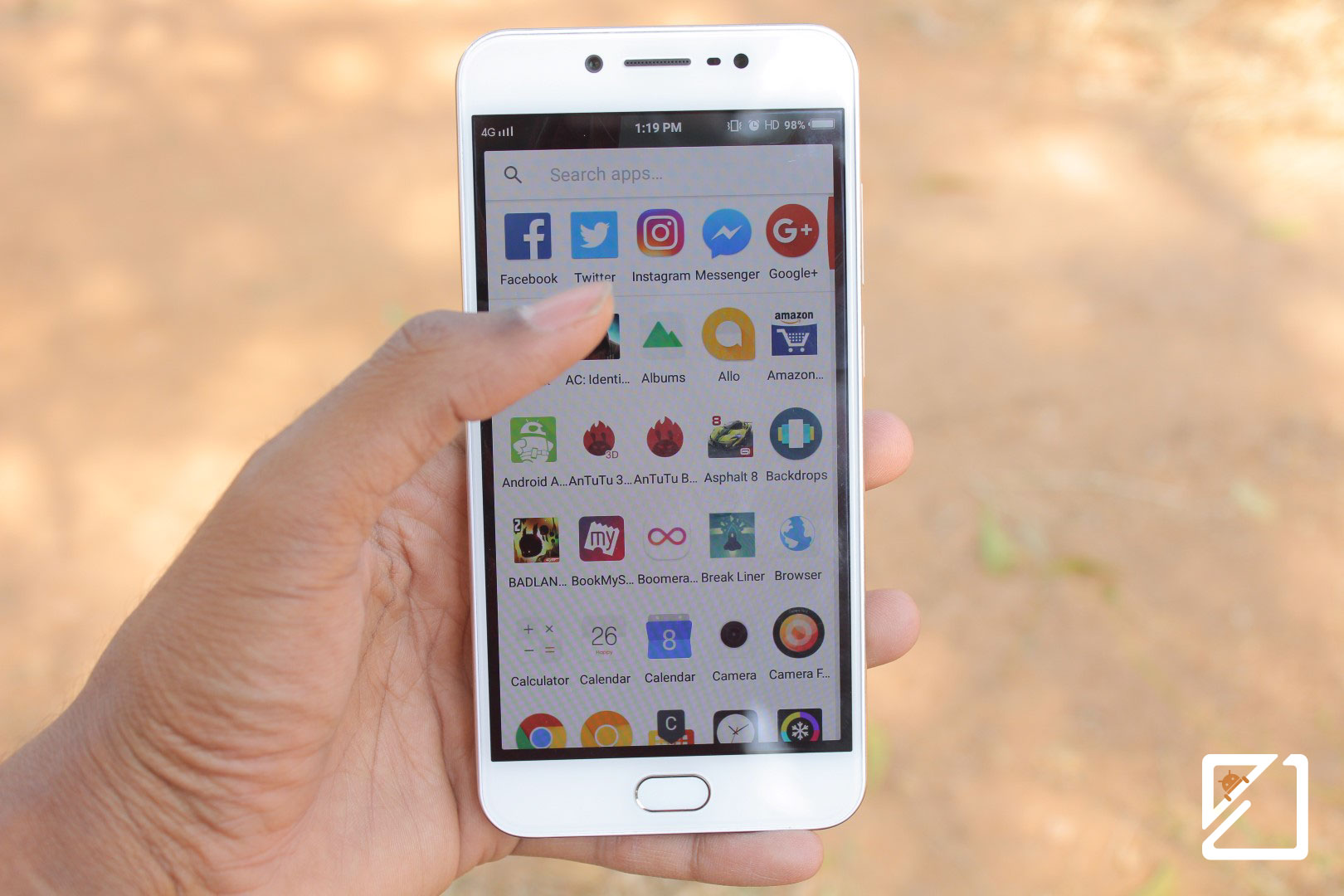 The fingerprint performance was the one that I'm very impressed with. It works just as Vivo promised and is much faster than the one on V3. The improvement is just 0.1 secs but it still feels much faster than the V3 and makes V5 having the fastest fingerprint on the market right now.
SOFTWARE
On the software side, my opinion still remains the same as the Vivo V3. The only change we get here is that it runs on Android 6.0.1 which is still in beta and that probably means bugs. I should say that the OS is a complete rip off from iOS. For the ones who have used an Apple device before, you can't help but feel surprised by the stark resemblance of both the UIs. The settings menu is like a mirror copy of iOS and so are the other default pages. The FunTouch UI did a good job, though, and it gave an answer to my question,"How would iOS interface look on an Android?" Well, Vivo V3 is exactly how iOS would look on an Android.
Android users would feel a bit lost when searching for Wi-Fi and other notification menu options on the Vivo V3. On this device, the notification bar only displays messages, alerts, and e-mails. For quick services, such as Bluetooth, Wi-Fi, a dedicated menu opens when you slide your finger in the top direction.
The Funtouch OS comes with some nice smart gestures, Hi-Fi audio, Multi-screen and many more features, the UI seemed to be good for one's daily use and it took me some time to get used to it because I use iOS very less usually and thus it took me some little time. But if we leave the thing that it's an iOS copy, then I should say that yeah, the UI is good for any normal person.
CAMERA
The highlight feature of the Vivo V5 is its front-facing 20-megapixel camera, which boasts of a Sony IMX376 sensor with f/2.0 aperture, and a fixed-focus lens. It supports full-HD video recording and face-beauty shooting mode. In daylight, the sensor manages highly detailed selfies with very good color reproduction. However, indoor shots under artificial lighting are grainy and there's a noticeable loss in quality. There's quite a bit of shutter lag too, which makes photographing moving subjects a real challenge. There's also something called the "moonlight flash". it does a better job at lighting you up than a typical LED flash or a screen flash. The quality of selfies in low light is once again a bit of hit and miss.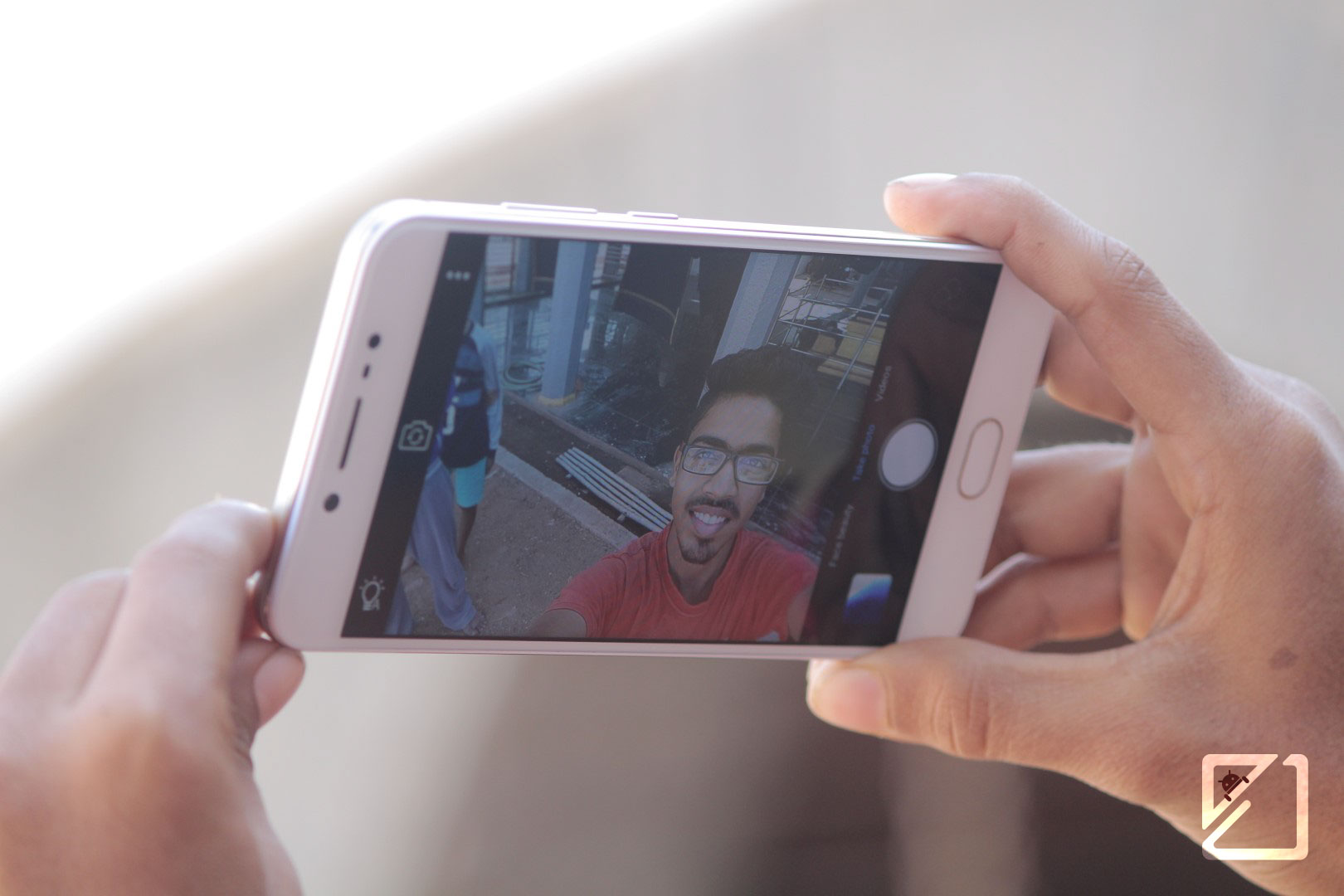 The Rear Camera, on the other hand, is kinda pretty and dope to talk about. I would say the 13 MP rear camera is much better than the 20 MP front-facing one. And you thought I would have said this but the reality is that it works well but struggles in low light conditions without the flash. And lastly, for the video it has a slow-mo effect when recording, struggles with dynamic range, stabilization, and much more. It became pretty obvious that Vivo hasn't paid as much attention to it as the one in front. The quality of photos is strictly average. In daylight, landscapes lack detail, while macro shots just don't look sharp, even after a lot of trying. Colour reproduction is alright but there is visible chromatic aberration around the edges of objects.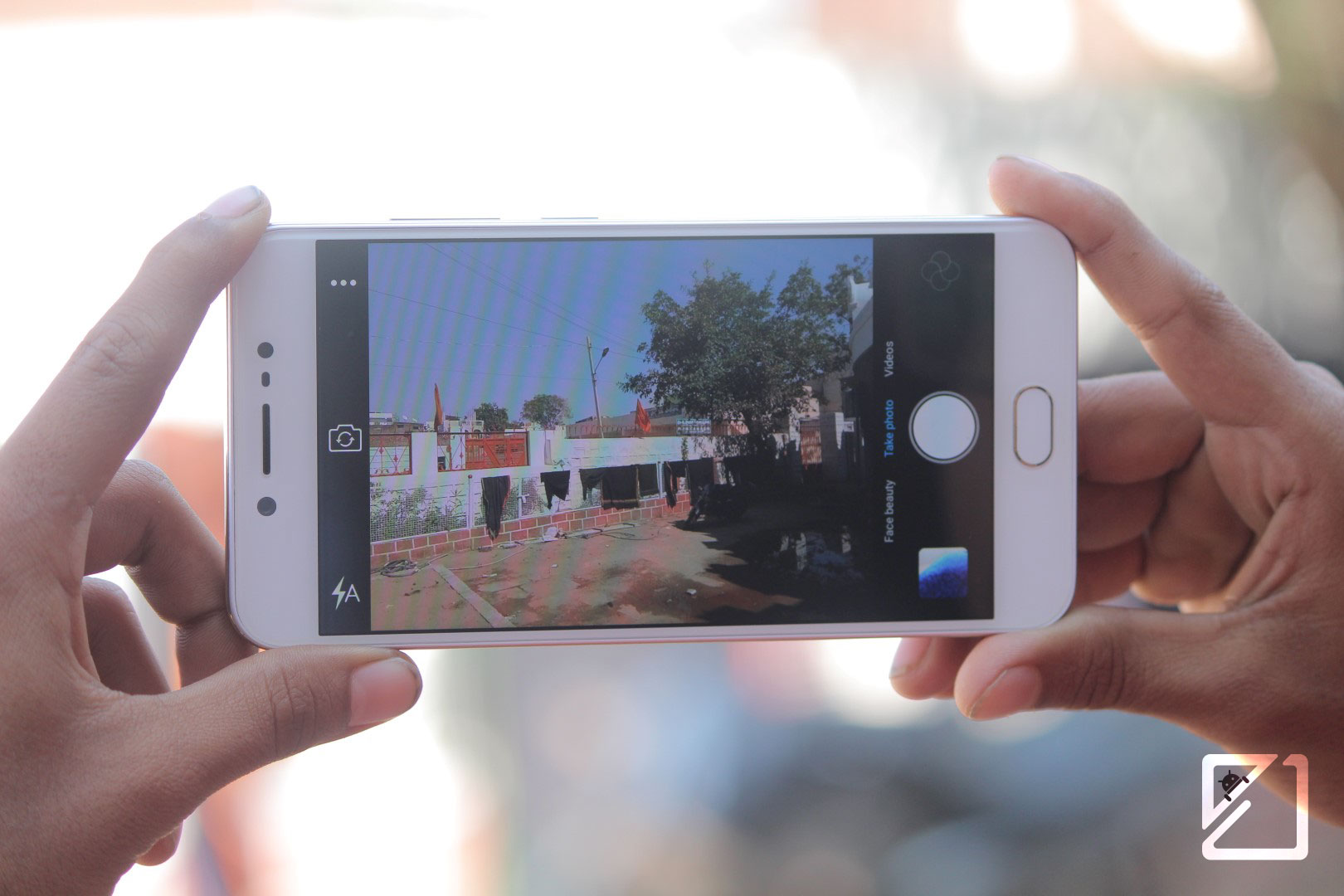 Here are some front and rear camera samples for you to check em out for your reference.
Rear Camera
Front Camera
BATTERY
The battery inside the V5 is a 3,000 mAh non-removable battery. And I was quite disappointed with what Vivo did here. The one on the Vivo V3 is far better than one on V5. The only thing that has been upgraded here is the quick charge. The charging time for this device is 2.5 hours to go from 0 to 100%.
Being that the V5 came almost a day (12 hours to be exact) in a normal usage while that changed to 9 hours only with extreme use. These numbers are very less compared to the Vivo V3's battery life.
Hi-Fi AUDIO
Vivo has also worked on the audio chops. The V5 features a custom built AK4376 Hi-Fi audio chip with a signal-to-noise ratio of up to 115dB. With the Hi-Fi mode turned on, the smartphone delivers good audio performance. It offered a good amount of bass, while highs not going too sharp. While it may not please the audiophiles, but it's surely a pleasure for those who love crisp audio with a good dash of bass.
VERDICT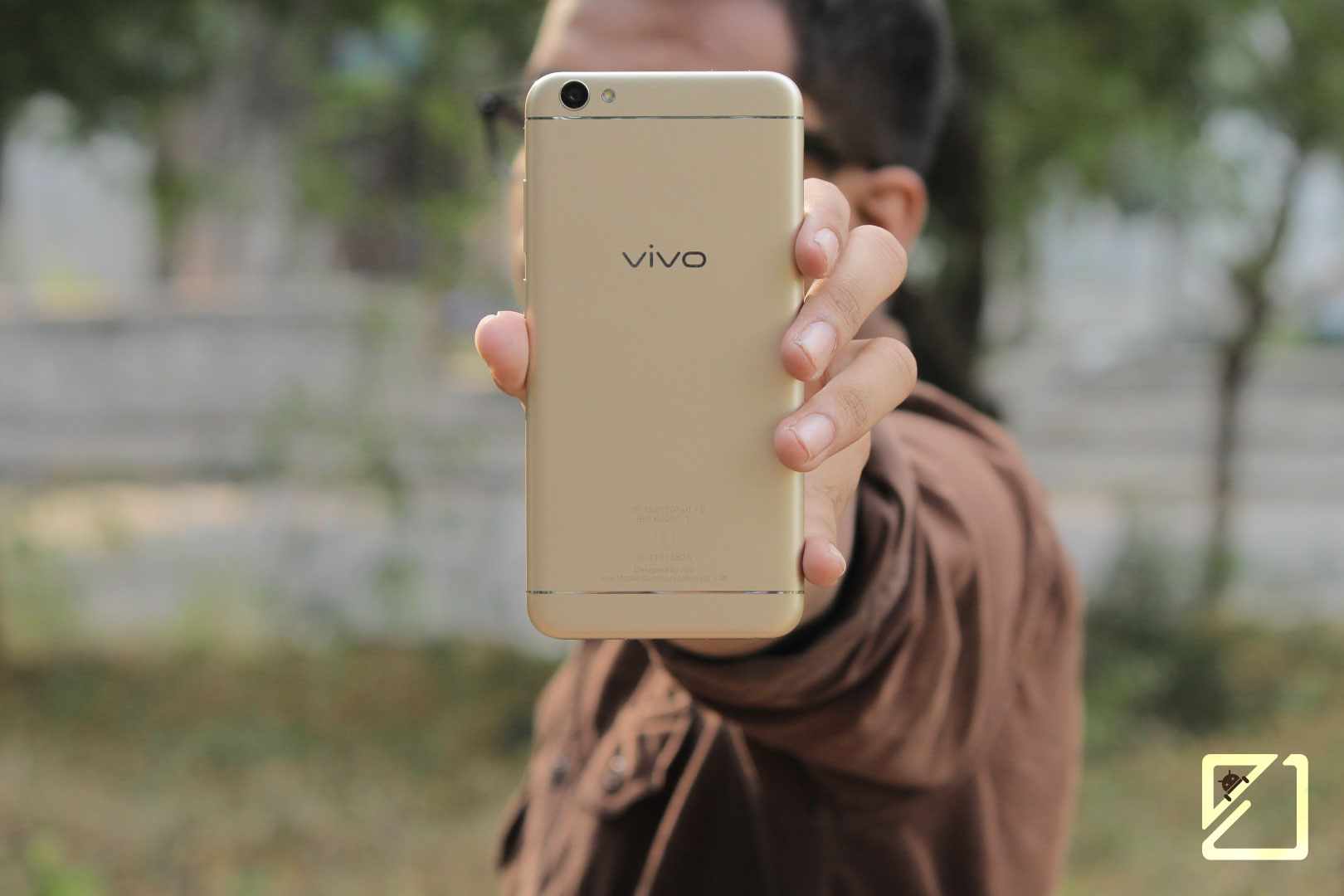 Vivo V5 is a great device to have if someone is a fan of taking selfies all the time which I'm not for sure. fails to strike a decisive blow against the competition. The marque feature of this phone is its 20-megapixel front camera, which seems impressive, but isn't actually ground-breaking in any way. The high megapixel count feels unnecessary unless you plan on printing posters of your selfies. The price, on the other hand, is also not a justifying price since it's still cheaper than the V3 Max which indirectly means that Vivo V3 Max is still better than the new V5. he Gionee S6s is also a good alternative if you want to spend a bit less. If you don't mind waiting for a little while, you could also grab the upgraded F1s, which will have 4GB RAM and 64GB storage, at Rs. 1,000 more.