Vivo has already showcased one of their Bezel-less smartphones with the first in-display fingerprint sensor at CES 2018. It was the Vivo X20 Plus UD and had a Full HD+ 18: 9 Super AMOLED display. Now, the company is said to announce a smartphone with bezel-less display and looks like the Mi Mix 2 but with no bezels on bottom or top.
Some reporters claim that the smartphone would be having a 95% screen-to-body ratio. As the smartphone doesn't have a notch or any other space it is said that It could use Cantilever piezoelectric ceramic acoustic system instead of a standard earpiece and ultrasonic proximity sensor which is similar to the Mi Mix, but lack of front camera make us think if these images are fake.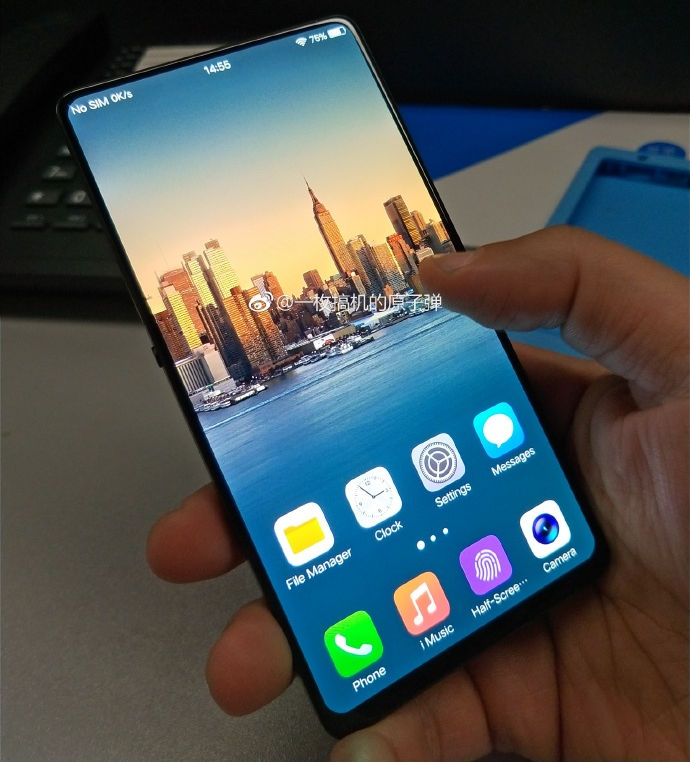 The smartphone will be using the same fingerprint sensor which is the Clear ID FS9500 optical fingerprint sensor of Synaptics. This Vivo's smartphone is expected to be a come in with the name of X30 but it will be coming in the next few weeks.