Vivo has announced their fancy in-screen fingerprint scanner at CES in 2017. Now, they have shown it to the consumers and media at the CES 2018 with a Demo. It's the first-ever device to get an on-screen fingerprint which is ready-to-implemented in-display fingerprint scanning smartphone that uses an optical fingerprint sensor from Synaptics.
Responding to this, Alex Feng, Senior Vice President at Vivo, said: 
With our efforts in extensive consumer research and long-term R&D investment, Vivo is well positioned to pioneer the development of fingerprint scanning technology. We first presented a prototype of our fingerprint scanning solution at MWC Shanghai 2017 based on an ultrasonic sensor, and have remained committed to realizing our vision for future smartphones.

Today's showcase of a ready-to-produce in-display fingerprint scanning smartphone featuring an optical fingerprint sensor is a big leap forward in bringing consumers this long-awaited, futuristic mobile experience. We are very excited to make it available to consumers soon.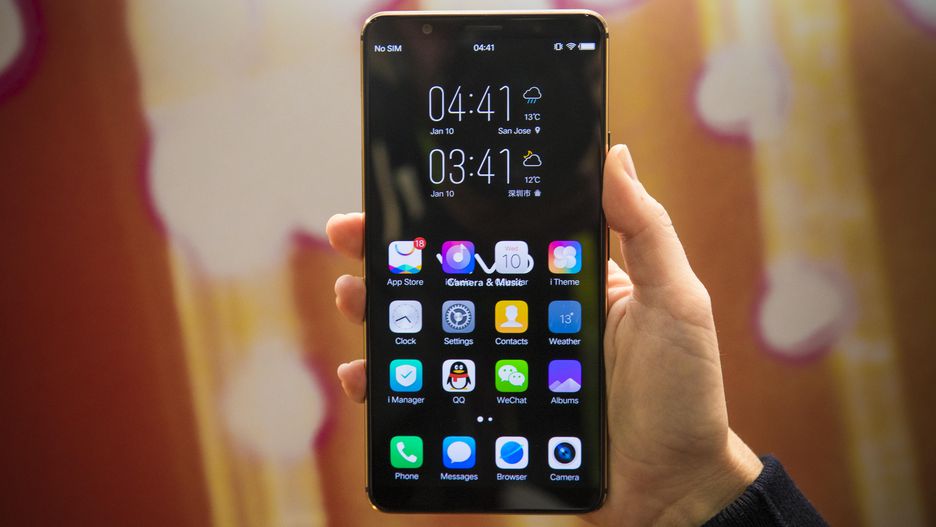 The fingerprint works directly on the display with a one-touch without using any physical buttons for it. The scanner uses the bottom part of the display and it will recognize the fingerprint eventually and unlocks it without any other concerns. The devices with in-fingerprint scanner are said to be available in early 2018 and the first company to launch these devices would be Vivo.