IP certified phones are a great thing to have. But, along with a great IP rating, you got to look out for a great price as well. We can't just a get a good waterproof and dust proof device at a budget. The things change up quite a bit here with an entry made by a Chinese smartphone company, Nomu. And their devices tend to be one of the phones made in the budget with an IP68 dust and water-resistant body. What about the performance and other parts of the device then? Are they great? Let's find it out in our full review of the latest from Nomu, the Nomu S20.
IP68 Certified DESIGN
The design of the smartphone is going to be only under one tagline to say – Rugged and super-safe smartphone. It's a great designed smartphone which comes with a rubberized grip at the back which is just stacked over the metal body under it. If you aren't sure about what IP68 certification is all about, here is a brief description – IP stands for International Protection marking, a standard by the International Electrotechnical Commission (IEC). The "6" in that stands for resistance to dust, general dirt, and sand for a phone. On the other part, the "8" stands for that the device can be underwater fully immersed at depths of 1.5m for a whole 30 minutes. It's good to know that the iPhone 7 has only IP67 rating whereas the Nomu S20 boosts it up with an IP68 rating. If we think of the price, it's just $149 which actually competes with many budget intended phones. I did some water tests on this phone and damn! it survived completely unless the speakers got muffled audio for some time.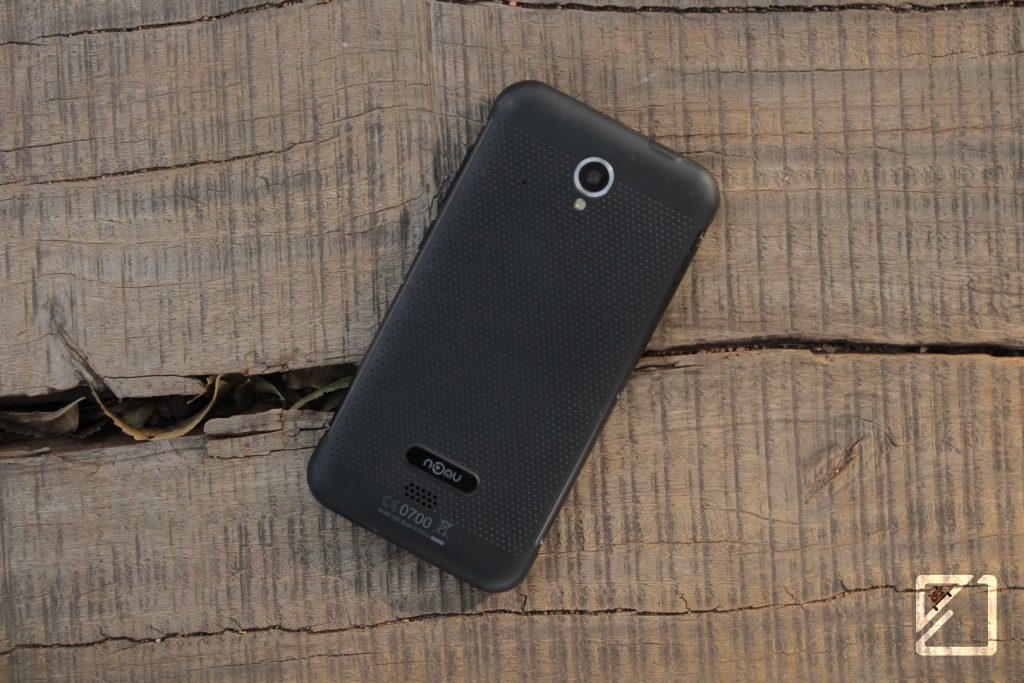 Taking a look at the device, we got an earpiece, front-facing camera, and the proximity sensor as well. At the back, we got our camera with a LED flash under it and some speakers (which are quite very loud enough) with the Nomu branding above them. On the right side, we got our power button and volume rockers. While on the left side, you get a SIM card tray with a flap on it which makes it quite hard to take off. On the bottom of the device, we get our standard USB port with a flap over it. And to the top, we got our 3.5mm audio jack with a flap as well. The flaps are here to make the waterproof completely out of the box and I would with this budget, that's a great choice. Overall, the design was great and felt like the rugged look and feel actually feels like a pretty strong phone as well as a bit thicker phone.
DISPLAY
The Nomu S20 sports a 5-inch HD (720 x 1280) IPS display. I found the display to be very rich in colors and it just blows up the colors and balances them very well. The viewing angles are quite impressive as well and it's true to know the fact that the screen very much lit and bright to defy sunlight and give you a good amount of readability on the go.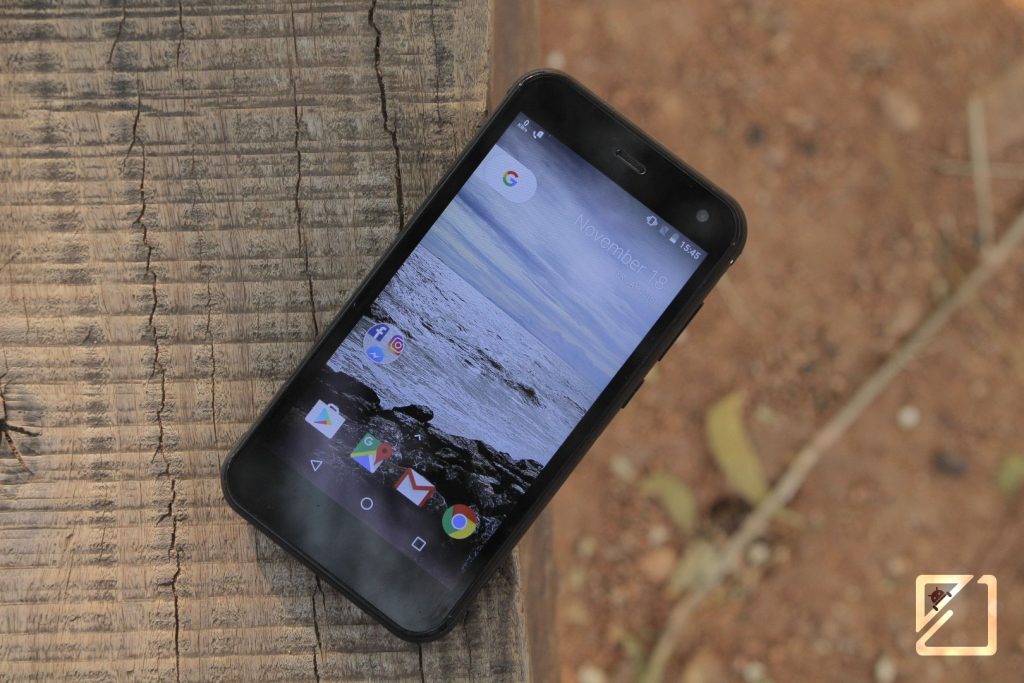 The 5-inch display is actually great and compact for the price they're offering as well as it feels great in the hands, though. The feeling we get from holding a display like this is like – "Man! It feels so nice in hands than it looks". I can easily get my hands throughout the display. And that's it, I'm impressed on the display part but that's the one such kind of display which can't compare with Le 2 or Redmi Note 3 which are offered at almost the same price.
SOFTWARE & PERFORMANCE
The Nomu S20 runs on the Android 6.0 Marshmallow straight right out of the box. The UI is very much close to the stock Android. We get one bloatware app which is just CM Browser only. The UI hasn't heavily tweaked it is just some default dialer and messaging apps that are tweaked. Just like the Oxygen OS, this UI adds up some addition to be able to customize some extra stuff which isn't available on stock android. The app drawer is vertical only just we get on most of the stock Marshmallow UI but doesn't have a white background.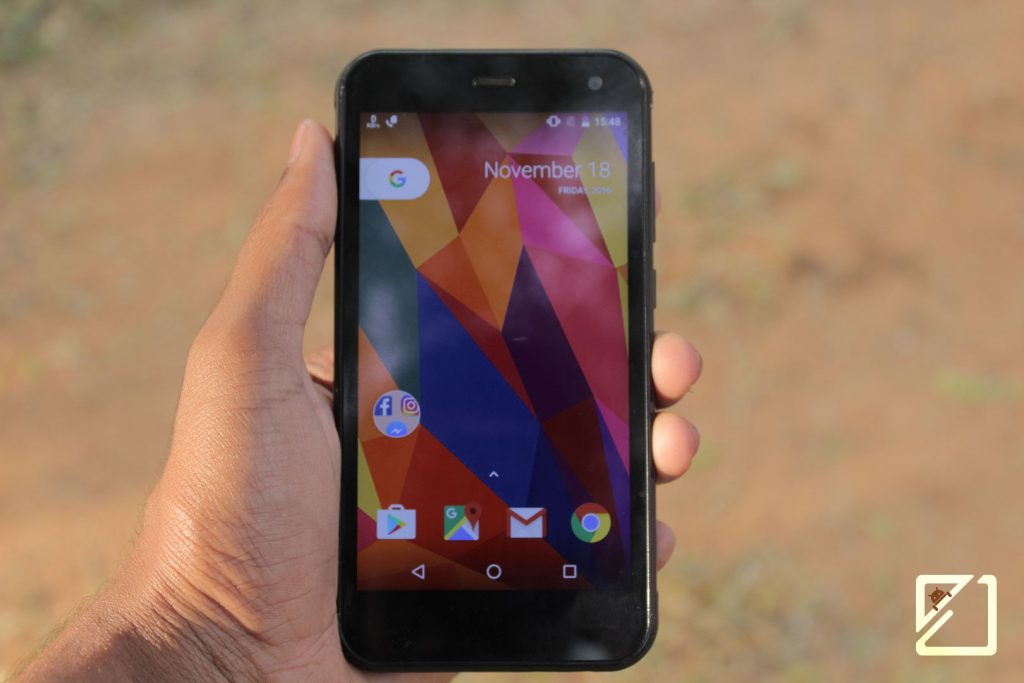 The performance with this UI was hopefully great not like the other device which takes up the whole amount of RAM right there. Thanks to the 1.5 GHz MediaTek MT6737T quad-core processor and the 3 GB LPDDR3 RAM as well. The device fluid and was quick. Switching apps and doing multitasking was easy but they failed when it came to the gaming part. The device can usually handle out many casual games with few lags. But, when it comes to huge games like Asphalt 8, Pokemon GO, N.O.V.A. 3, etc. there was a hell lot of lagging on the device. Sometimes even the games stopped for me. We get an internal memory of 32 GB which is quite enough for any common user but it's alright since it also got a microSD card slot as well which also acts as a secondary SIM slot too since the device supports Dual SIM capability with 4G LTE. I love the fact that it's still not a complete UI, there are no bugs but it just looks incomplete.
CAMERA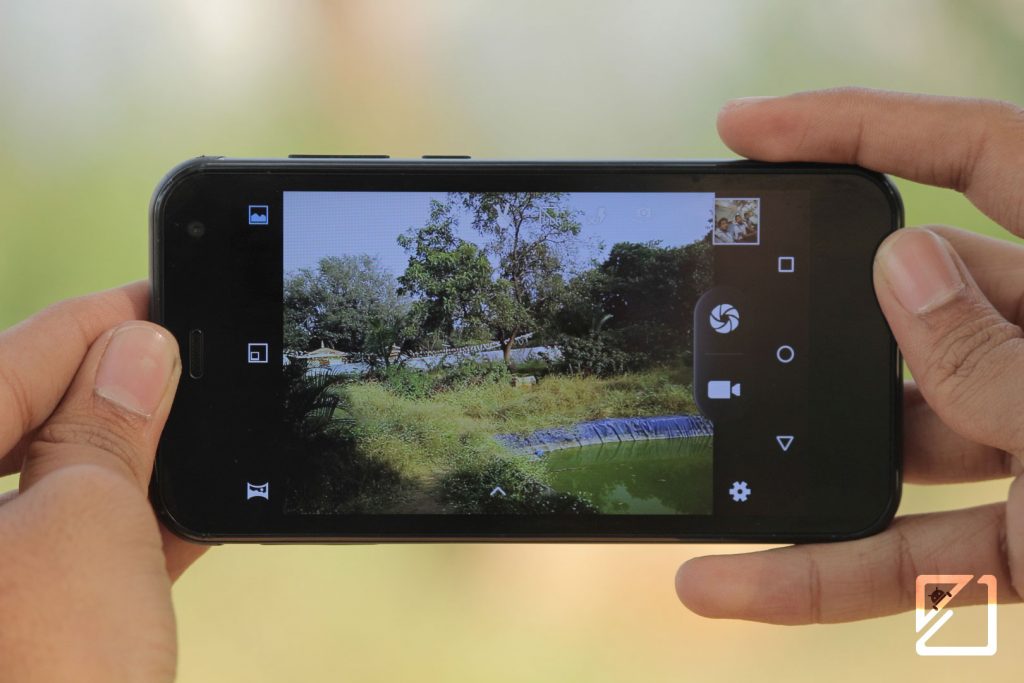 Any phone is incomplete without a camera these days. The Nomu S20 also didn't disappoint me either. The 13 MP camera at the back features an IMX219 Exmor RS Sensor and a LED flash. The pictures took with it come out to be pretty good and they're not much bad either. The pics taken using primary camera were colorful and realistic. None of the pics appeared white-washed. They didn't look good quite while taking images but transferring them to another device, they looked out pretty well but they're not bad as I saw on the Bluboo Maya. Here are a few samples for you to check out.
The phone comes out to have a 5 MP front-facing camera which is quite good and doesn't get too much reddish or too much saturated or exposed. They're quite decent for a good amount of selfies with a smile. If you want to know how they look, take a look at the sample below.
BATTERY
The battery on the Nomu S20 is a non-removable 3,000 mAh battery. And that turned out to be very well in by daily usage. The Nomu S20 battery lasted about a day and a half with normal usage over Wi-Fi. For normal usage, including e-mail, web browsing, listening to music, watching few videos, the phone's battery does a pretty good job. The phone comes with QuickCharge support which lets you charge the phone from less than 1% to 60% in just 30 minutes only. With all those, I used to get around a day full of the battery which is quite enough for me.
VERDICT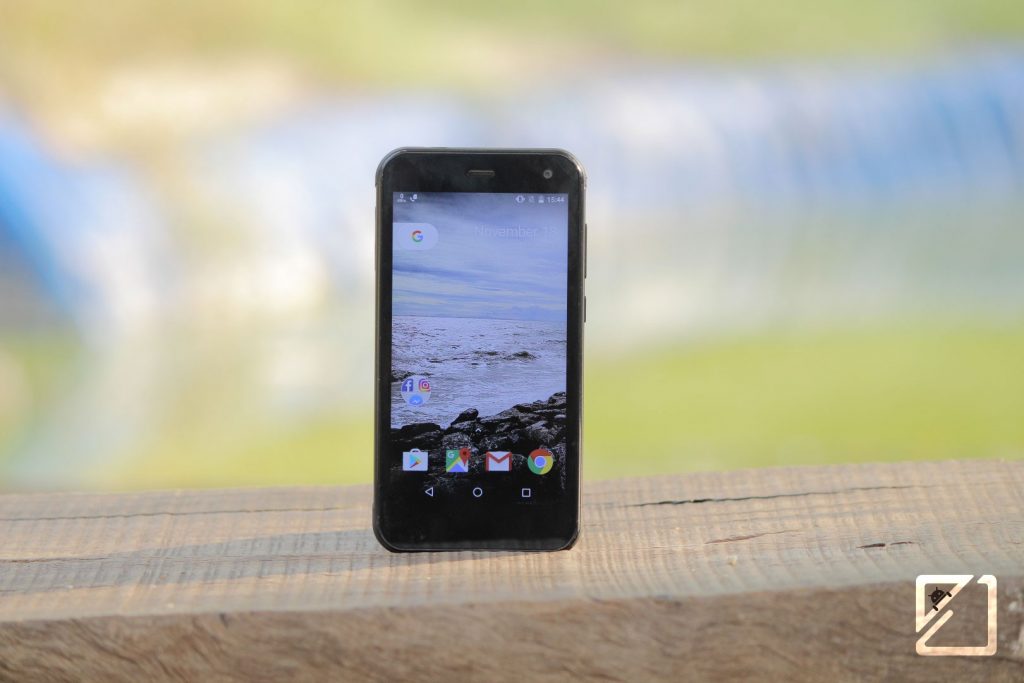 If you're more considered into a safe device for yourself and doesn't care about designing at all, then just go ahead and get this device. For $149, the Nomu S20 turns out to be a good value-for-money dust and waterproof device if you are on a budget. But if the design is an aspect you're looking out for, then I would say go with some other device.Overall, I have no specific complaints about the Nomu S20.