Spotify is a popular music streaming app and you might already know it. But availability in India and some other countries turns out to be a problem. To go ahead, all you'll be needing is a VPN app and Spotify APK. That's it, you'll be good to go ahead as well. Just follow the steps one by one and you'll be able to use Spotify flawlessly. So, without any delays, let's get started with "How to get Spotify in India".
How to get Spotify in India for Android
Step 1: First things first, download the Snap VPN app from the Play Store. Any VPN would work but I use Snap VPN since it's free and doesn't require any sign up as well. Download it here.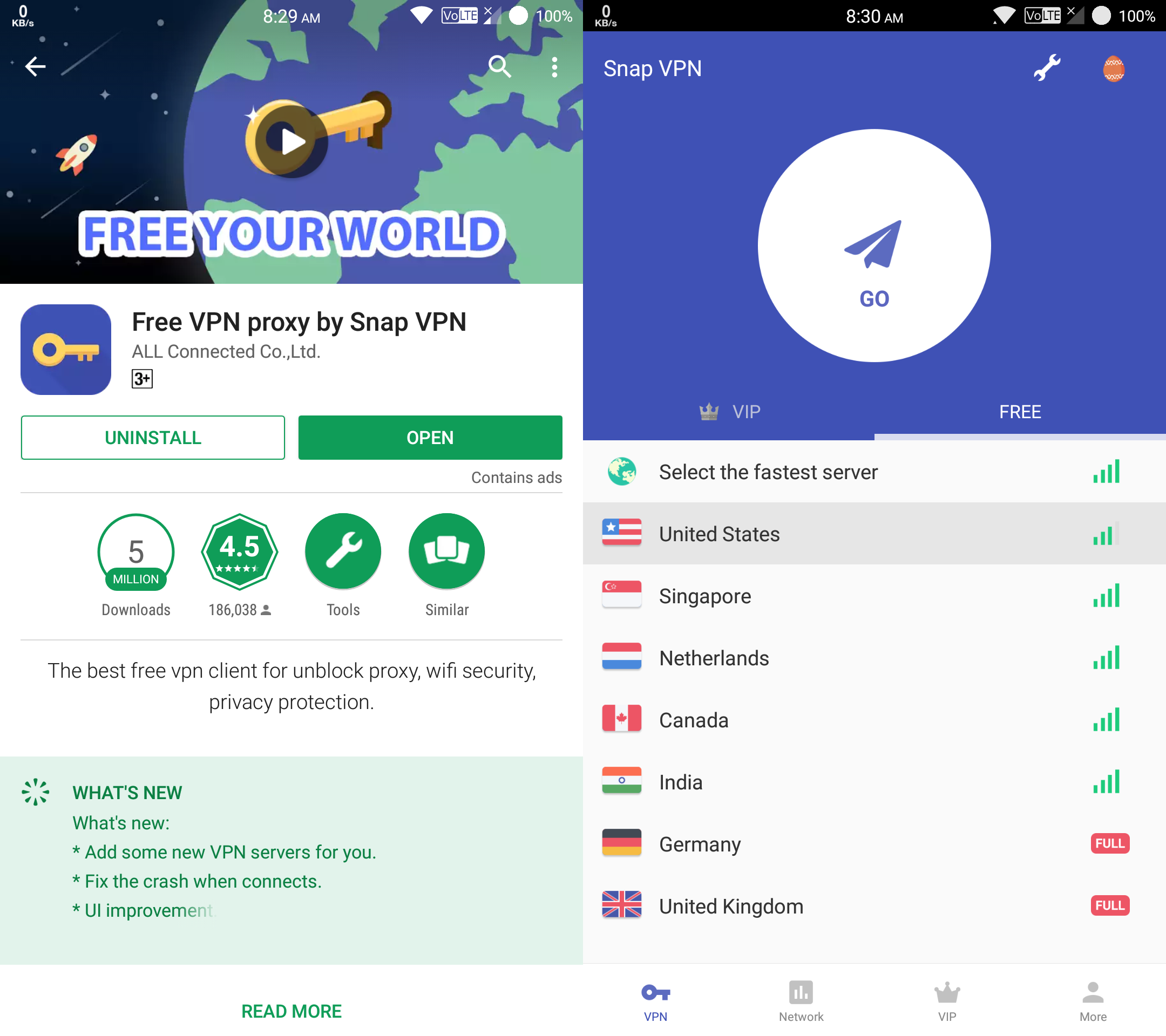 Step 2: Once Snap VPN is downloaded, you'll need to download Spotify APK from the below link and install it.
Step 3: Now open Snap VPN and choose the "United States" option from the listed countries.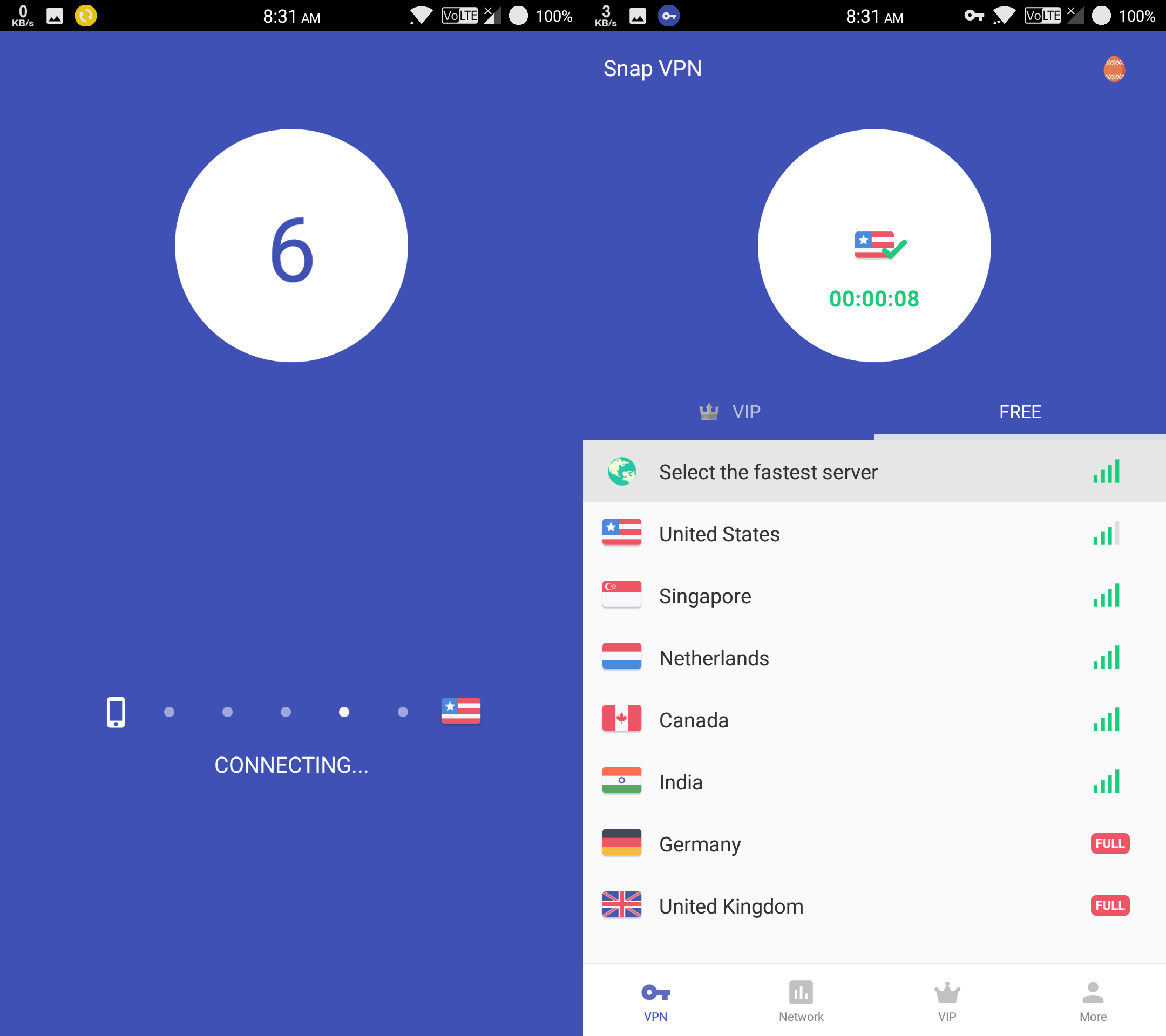 Step 4: Open Spotify app and choose "Create Account" to sign up for a new Spotify account. If you already have an account, then you can just log in simply.
Step 5: Open the Snap VPN app and select the circle and choose "Disconnect" option.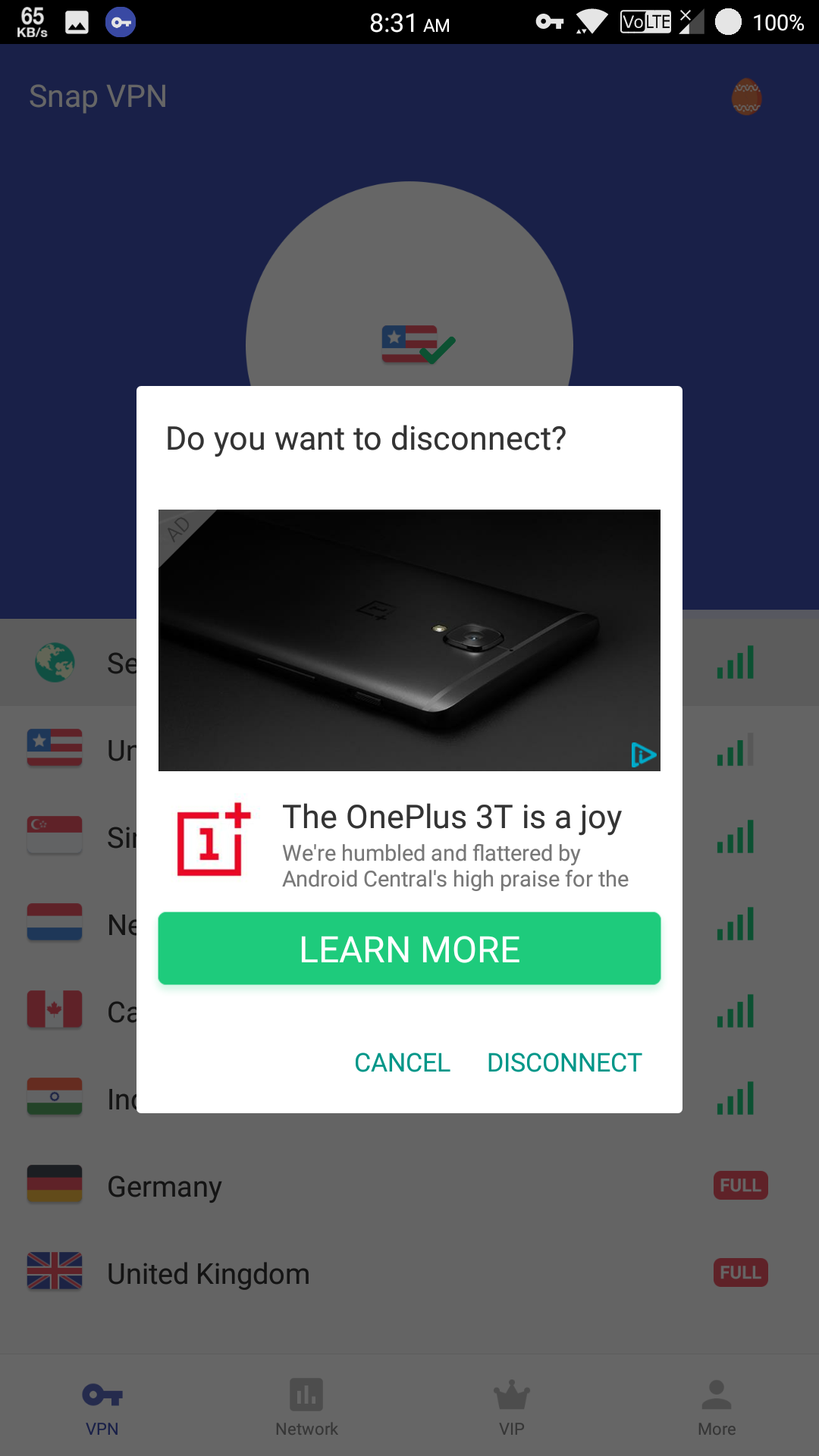 And finally, you'll be able to enjoy Spotify without even using any VPN. And for your information, there are many VPN apps available on Play Store. You can use any of them in the same process to get Spotify working.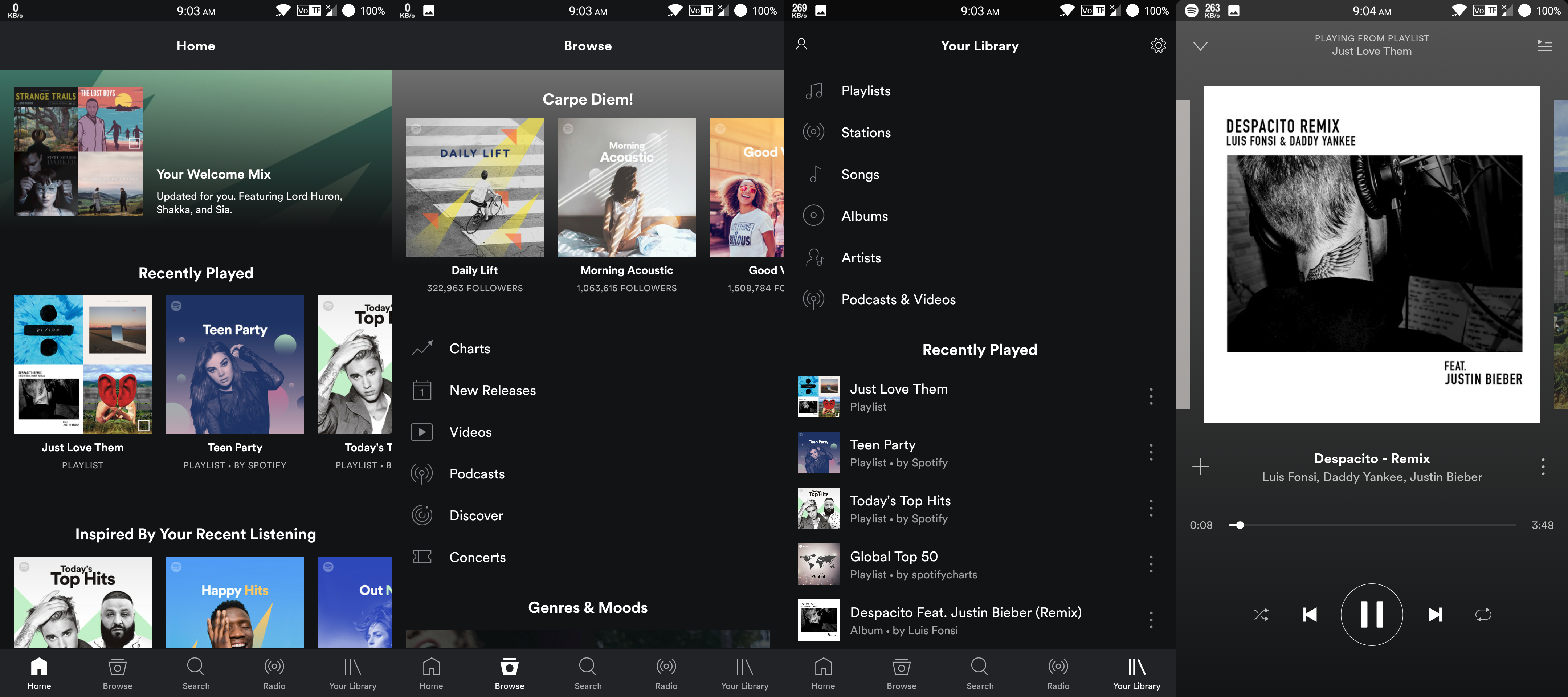 Watch the video below to get a complete guided tutorial.
[Note: Don't uninstall the VPN app because in case Spotify logs you out, you'll be needing it for logging in. I recommend using it with the VPN turned on since Spotify may block your account in some case.]