Wondering "How To Buy LeTV/LeEco Le 1s on flash sale day?" So today we will share simple steps to purchase Le 1s on flash sale day. LeEco has received over 5.3 lakh registrations for the first sale day. But sadly only 70000 users were able to purchase Le 1s. The time frame was just 2 seconds and it went out of stock with a blink of an eye. It is very difficult to purchase this device with the traditional method.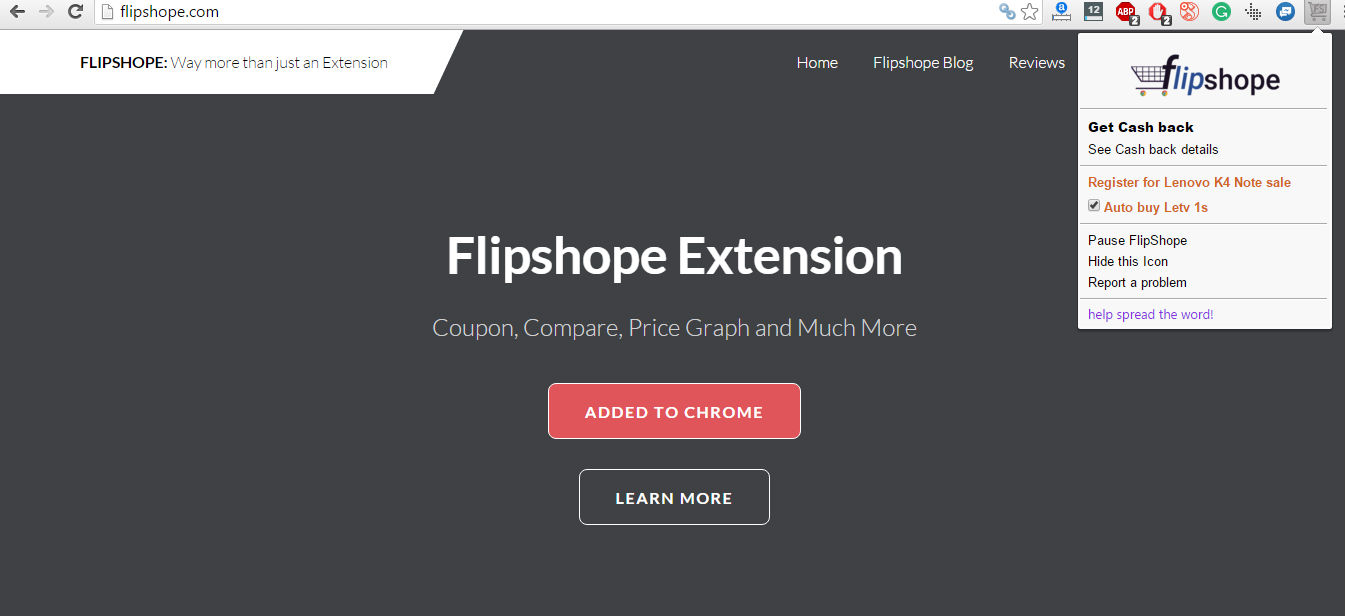 There is a chrome extension called Flipshope which will help you to buy LeTv Le 1S on Flipkart without any issues. Flipshope is a chrome extension which is used purchase products from E-commerce sites in an easier format. First you need to install Flipshope extension to your browser before making the purchase.
Steps To Buy LeEco Le 1s on flash sale day
Download the Flipshope Chrome extension and install into your browser
Click on Add to chrome to install
For registration click on "Register to buy LeTv Le 1s"
A blue pop-up at the bottom right confirms your registration.
Before the sale begins, tap the Flipshope icon and click on "Auto Buy Le 1S"
On the Flash sale day, visit Le 1s Flipkart page and keep the system in an automated mode which adds Le 1s in your cart.
Now login to your Flipkart account where Le 1s will be added automatically to your cart.

So this how you can buy LeTv/LeEco Le 1s on flash sale day using Flipshope extension.