Google's newest flagships, Pixel 2 and Pixel 2 XL are said to announce on October 4th which is tomorrow. In the meanwhile, there are some press images of these devices which were allegedly leaked by @evleaks on the web. It briefly shows us the design and other aspects of the smartphone. So let's check them out.
The images show us that the higher model, Pixel 2 XL will be having smaller bezels compared to the old Pixel with an Aspect ratio of 18:9 and is not edge to edge display unlike the Essential or iPhone X. It also gives us a sneak peak of the Dual speakers as they on the front, sitting at the top, and bottom of the device. Hope that it will be a stereo set of speakers.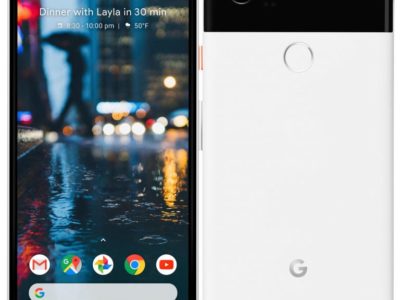 The other aspects of Pixel and Pixel 2 XL are there would be no 3.5mm headphone jack as said by some tipsters. It is also said to have an always-on display. Remember the squeezable frame from HTC U11?. The same feature would be seen on this device as it is manufactured by HTC. The Pixel 2, on the other hand, doesn't have an 18:9 aspect ratio but has all the other features as mentioned above.
The Pixel 2 will be having a 4.97-inch 1080p OLED display and the Pixel 2 XL will be sporting a 5.99-inch Quad HD+ 18:9 OLED display. Both the device will be powered by Snapdragon 835 mobile platform coupled with 4GB of RAM and a single 12MP rear camera. The pricing is said to start from $649 (approx. Rs. 42530.59) and goes up to $949        (Rs. 62190.34 approx).