Today's Google event was all about hardware and Assistant stuff. But what made a stand out was google's newest Pixel devices which were rumoured from many days. And they are finally up. We'll tell you what things were exactly launched at Google's MadeByGoogle event.
1. Google Pixel and Pixel XL
In my opinion, they aren't as bad as the leaks. Talking about the specifications of both devices, The Pixel comes with a 5.0 inches FHD (1080 x 1920) AMOLED display at 441 ppi with 2.5D Corning Gorilla Glass 4 protection whereas the Pixel XL comes with a 5.5 inches QHD (1440 x 2540)  AMOLED display at 534 ppi with 2.5D Corning Gorilla Glass 4 protection. The other thing that separates both is the battery, Pixel will have a 2,770 mAh and the Pixel XL will have a 3,450 mAh battery.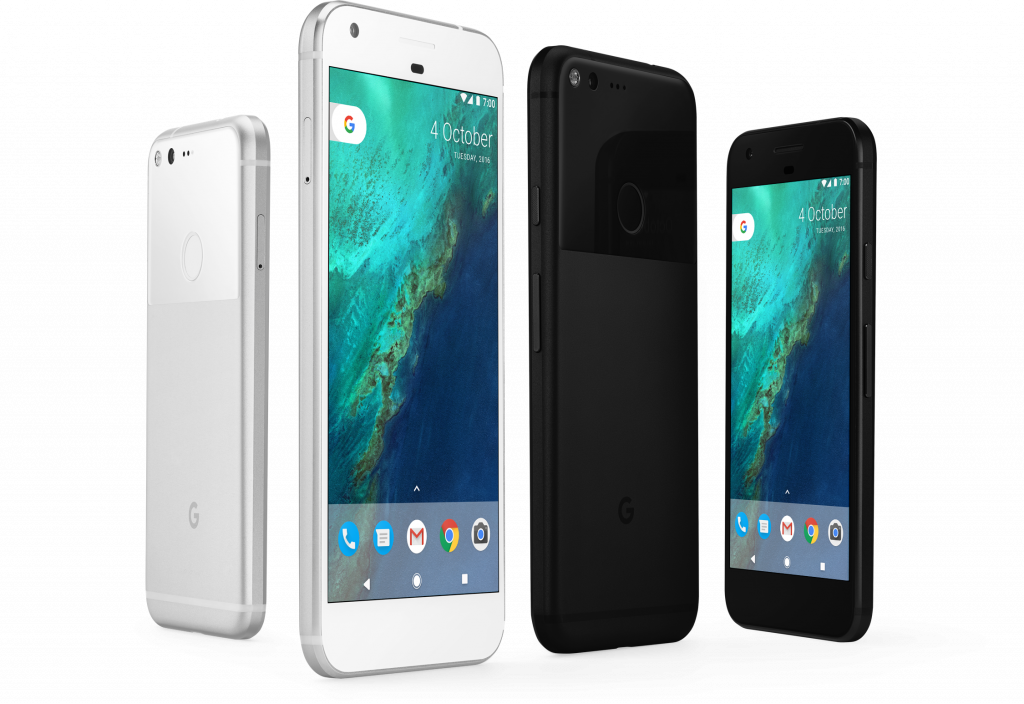 Both the devices will be made with metal unibody and rear glass coated with Gorilla Glass 4 coating running on Android Nougat. Powering both the devices will be a Snapdragon 821 quad-core processor clocked at 2.15 GHz with 4 GB of LPDDR4 RAM. We'll get two storage options here, the 32 GB variant and the 128 GB variant. They both will come with a 12.3 MP IMX378 sensor with large 1.55?m pixels, f/2.0 aperture, PDAF, and LDAF. The front- facing camera on the other side is an 8 MP IMX179 sensor with f/2.4 aperture and fixed focus. Both the cameras can record 1080p videos @ 30fps, 60fps, 120fps; 720p videos @ 30fps, 60fps, 240fps and; 4K videos @ 30fps. Both of them will have USB Type-C with fast charging support and Google claims to give you 7 hours of battery life with just 15 minutes of charge. The devices will be coming in three colors – Quite Black, Very Silver and Really Blue (Special Edition). The devices will start at $649 (Rs. 45,000 approximately) and will be available for pre-order in the US from today and from October 13th in India via Flipkart, Reliance Digital, and Croma.
2. Daydream View
Google announced their project about Daydream back in I/O 2016. And now, they're finally out with the VR called the Daydream VR. It supports most of the devices available out there including the Pixel itself. It is made out of fabrics and soft micro-fibre and other material.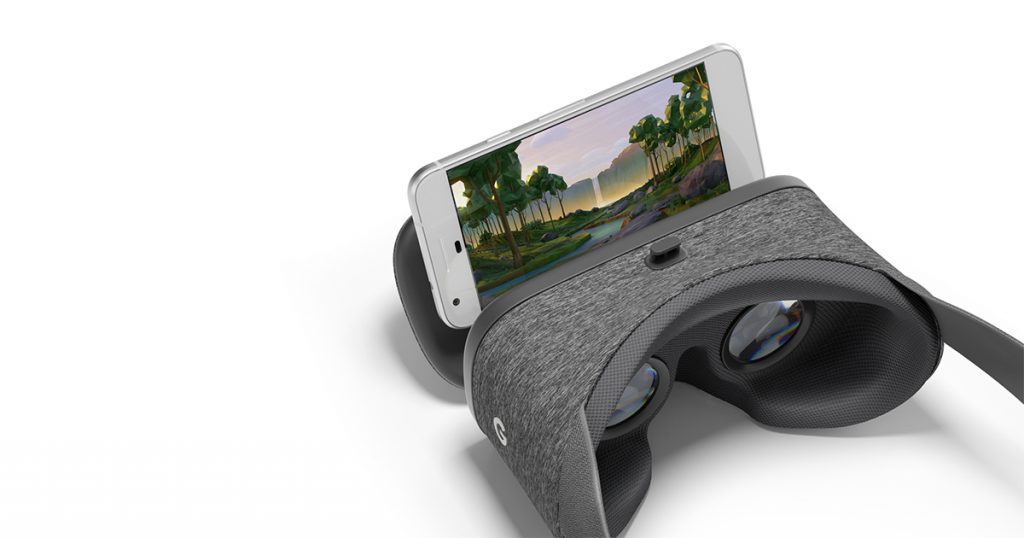 It has a feature called auto-alignment which aligns the field of view automatically to adjust your angle of vision. The Daydream was also announced as a part of Daydream View which lets you control the VR and gives you an additional control over games and playback controlling. The Daydream View is integrated with apps such as Netflix, Google Photos, Google Maps, YouTube and Play Movies and will be integrated more and more in the upcoming time. It comes in three colors – Snow, Slate, and Crimson. It'll be available from November for $79 (Rs. 5,300 approx.).
3. Google Wifi
Google Wifi lets you control your Wifi connection(s) in your house with an optimized network companion app. It'll let you control every individual Google Wifi router with the app itself without interpreting your connection. There is nothing much to say about Google Wifi but we can only say that it's a smart wifi router built by Google.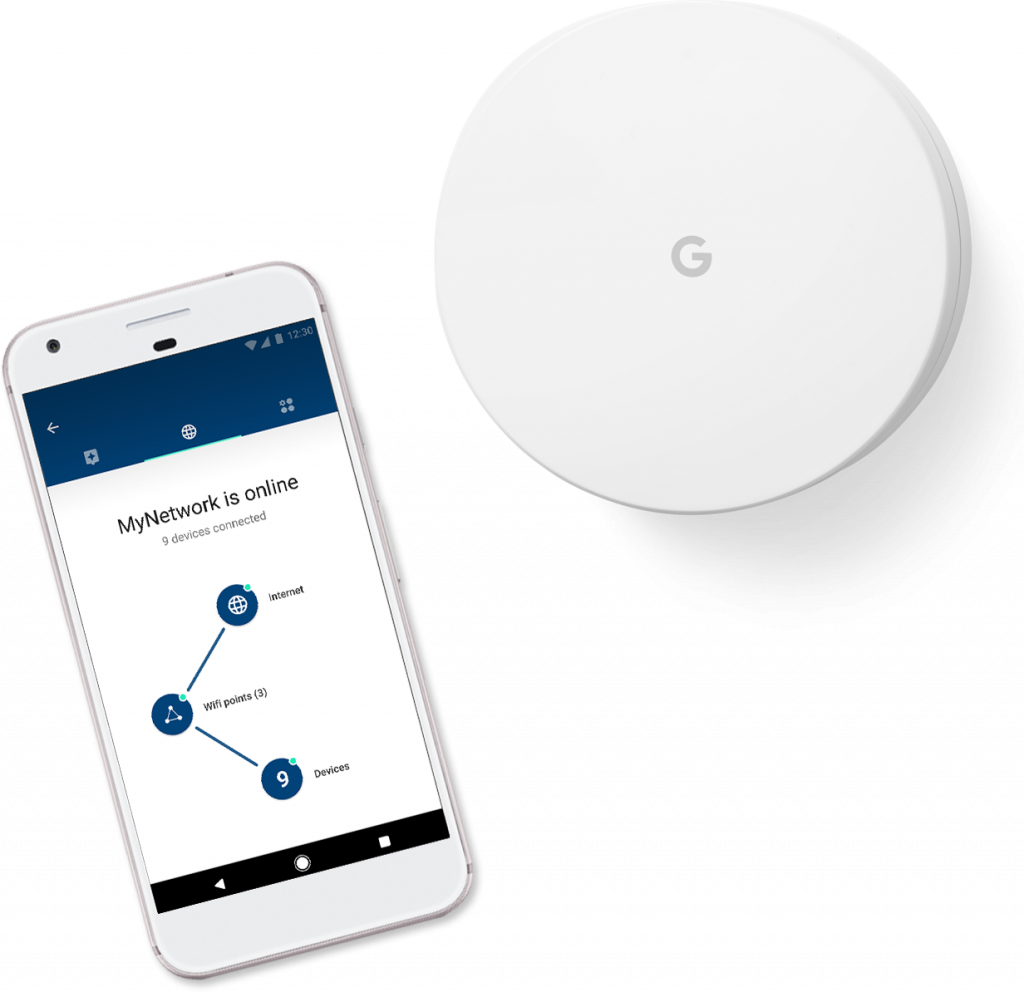 There is nothing much to say about Google Wifi but we can only say that it's a smart wifi router built by Google. It'll be available for pre-order in November and will be available in December which will cost you around $129 (Rs. 8,600 approx.) for the single pack and $299 (Rs. 20,000 approx.) for the three-pack bundle.
4. Chromecast Ultra
After two products in the Chromecast series, Google added the new ChromeCast Ultra to the lineup. It streams content to up to 4K Ultra HD & HDR picture quality over your WiFi network. Chromecast Ultra is a streaming device that plugs into your TV's HDMI port. Chromecast Ultra provides fast, reliable performance with minimal buffering and smoother streaming.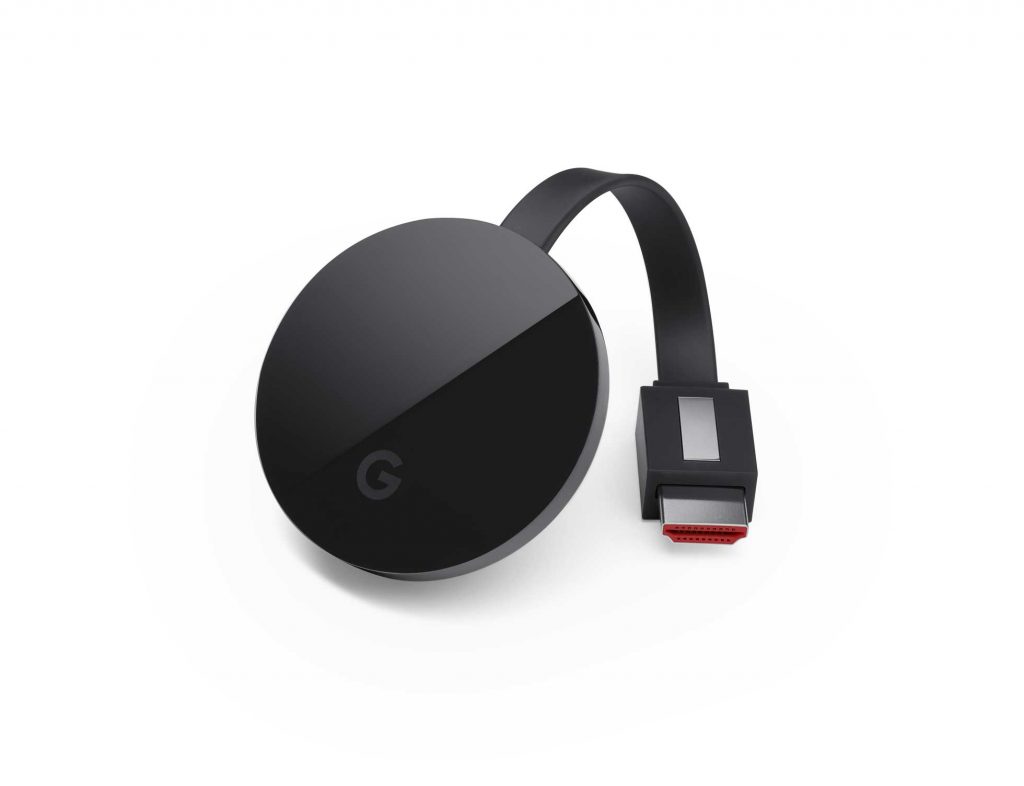 It's 1.8x faster than the original Chromecast. And also, Google announced that the 4K support for Google Play Movies is coming soon. The Chromecast Ultra will be available for November onwards at $69 (Rs. 4,600 approx.).
5. Google Home
Google Home is a voice-activated speaker powered by the Google Assistant. A simple voice request triggers Google Home to play music, podcasts or radio from services like Google Play Music, Spotify, YouTube Music, Pandora, and TuneIn. With your permission, Google Home will learn about you and get personal. Google Home can retrieve your flight information, set alarms and timers, and even tell you about the traffic on your way to work.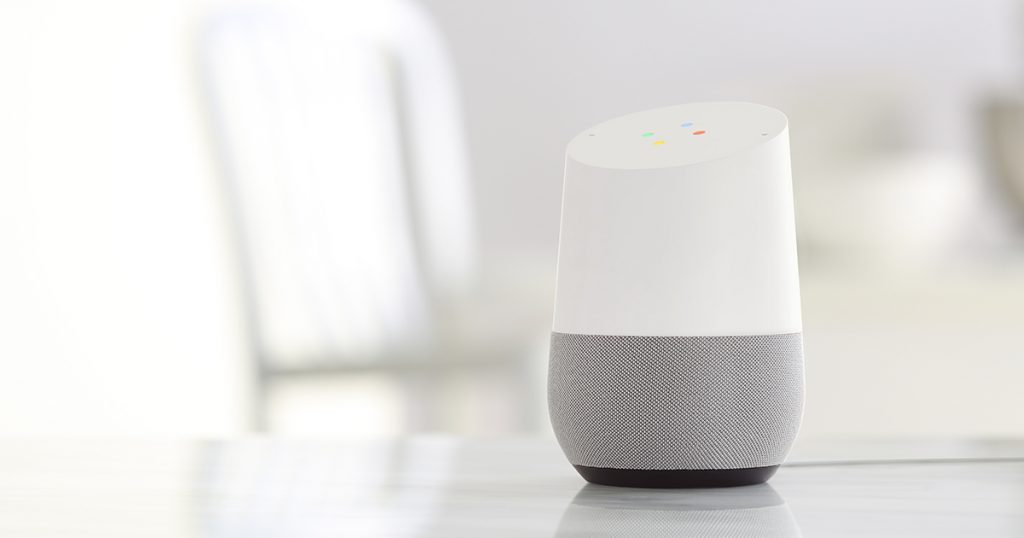 It connects to intelligent systems in your home like  Chromecast, Nest, and Philips Hue, so you can use your voice to set the perfect temperature or turn down the lights. It comes with inter-changeable bases which come in six different colors – Mango, Marine, Violet, Carbon, Snow, and Copper. It'll be available from November 4th for $129 (Rs. 8,600 approx.) along with 6 months YouTube subscription free.
https://www.youtube.com/watch?v=nWiIWyCeZso
6. Google Assistant
Google says that they've improved their machine learning and took it to the next level known as the human learning. So as the Google Assistant is what they call "more than machine learning".
It will be integrated from now in every voice-enabled Google device making it the core element of Google devices.From your smartphone to your smart home. Google Assistant will extend to help you across various contexts on Google Home, Google Allo, or Pixel devices.
That was all of the wraps up from Google event that was held today. We'll cover you with latest news updates as always from other events too. So, make sure to follow AndroidJunglee and always Stay Junglee