Just a few days ago Bluboo S3 specs have been revealed and it is available at $149.99. But in a special promotion period (18th April – 27th April) people will get the smartphone at a discounted price and two random people will get it for free.
The BLUBOO S3 looks very similar to the Samsung S9 in terms of design. But the S3 will come with massive  8500mAH battery. The Bluboo S3 has a bigger battery but the Samsung S9 has a better processor, camera, display and everything less.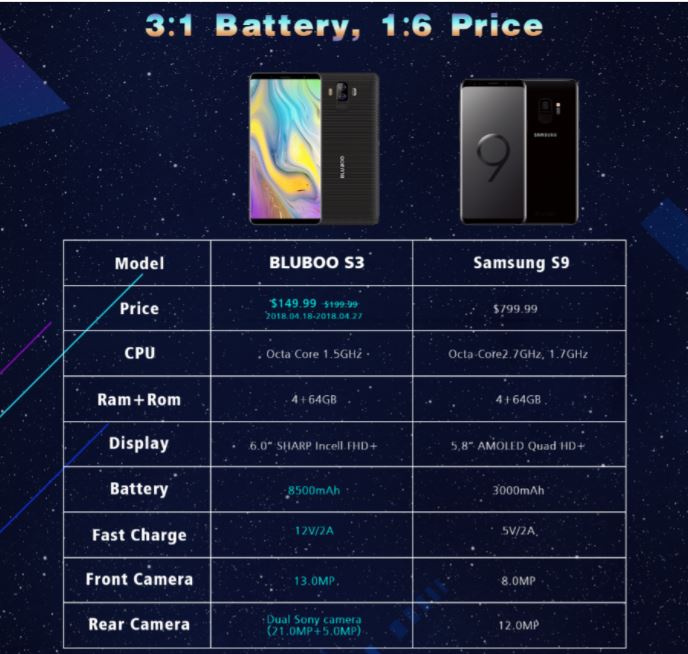 The BluBoo S3 has a USB Type C port which also supports OTG and reverses charging functionality. The smartphone also has NFC and support 10  4G bands which cover most of the countries around the globe. After the promotional offer, it will be available at $179.99 but you can get it right now at  50% off discount along with a $50 gift pack. For more info visit Banggood.