Bluboo's S2 is planning to show off their new offering, the Bluboo S2 at the world's largest conference for the mobile industry, 2018 MWC which will be opened to the public in Barcelona on 26th February. The upcoming flagships such as Samsung Galaxy S9 and Huawei P20 were all leaked recently and are highly expected to announce at MWC 2018. Bluboo S2 is also said to announce at the same event and is going to come with a new design.
The Bluboo S2 is going to come with a Full-screen design as it is one of the most popular concepts in the mobile industry in the last year and the rest of this year. Bluboo is now trying a new concept where there would be no bezel or notch on the front, but the front camera will be evident to use. BLUBOO, a Chinese phone producer creatively shows a feasible solution, a rotating camera. Yes, they have designed a rotating camera that can be a rear and as well as a front-facing camera for selfies.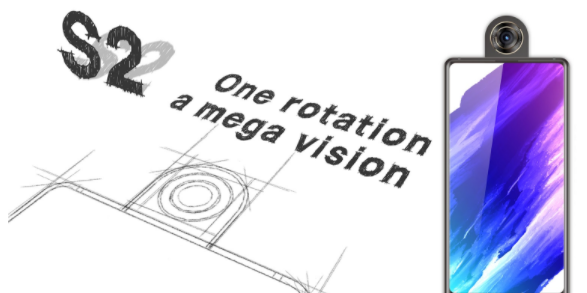 By doing these type of new smartphones, Bluboo is increasing their standards in making smartphones and is thinking out-of-the-box. The camera can be a Sony customized one or Carl Zeiss verified camera with 21.0 megapixels. It would also come with a powerful octa-core chip coupled with 4 or 6GB of RAM. BLUBOO S2 will be showcased in Barcelona at the end of this month, expect that all the secrets will be revealed at that time.