The topic about Android's next version is the hot topic now. But we don't know what Google will call it. It may be Android N or Marshmallow and the version maybe 7.0 or 6.0.1+. We don't what will happen at Google I/O this year.
Yesterday, Google posted about their new Android Support Library v23.2 which gives us a small sneak peak on the Android's next version. By seeing those screenshots, we can't see anything right at first but when we closely notice up everything, we can see a hamburger menu on the top right. A hamburger menu is like a drawer which opens up from the side which lists out all sections which make it easier to jump from one thing to another thing.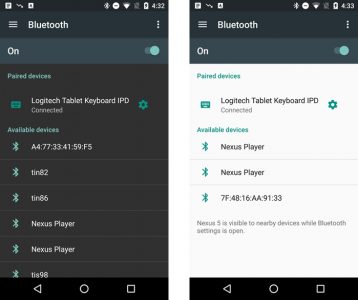 It really looks like that it will be for sub menu's navigation. But some people may say that how much easier does it make to browse sub menus because we can just hit the back button and then tap on the sub-menu that's it.
But for now, we can't tell anything to confirm about Android's next version until Google I/O 2016. If you want to get the daily dose of all about Android, then make sure to follow up our blog.